CONTACT INFO
Contact us today for more information on our full range of services and free estimates for any job large or small.
GET IN TOUCH
For non-emergencies and general enquiries, please fill out the form below. We'll respond as soon as possible.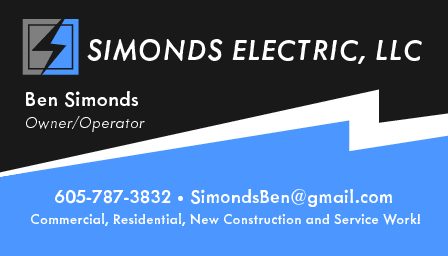 At Simonds Electric, LLC, we offer all the top-quality services you would expect from a South Dakota electrician. The highest quality of residential and commercial electrical services. Simonds Electric, is locally owned and over the years, the technology and tools used for electrical systems—whether residential, commercial, or industrial—may have changed, but our commitment to uncompromising service and quality remains the same!